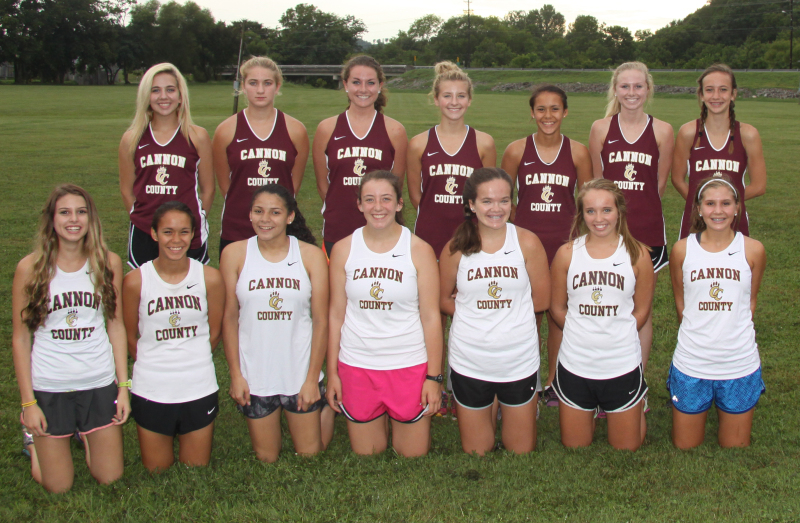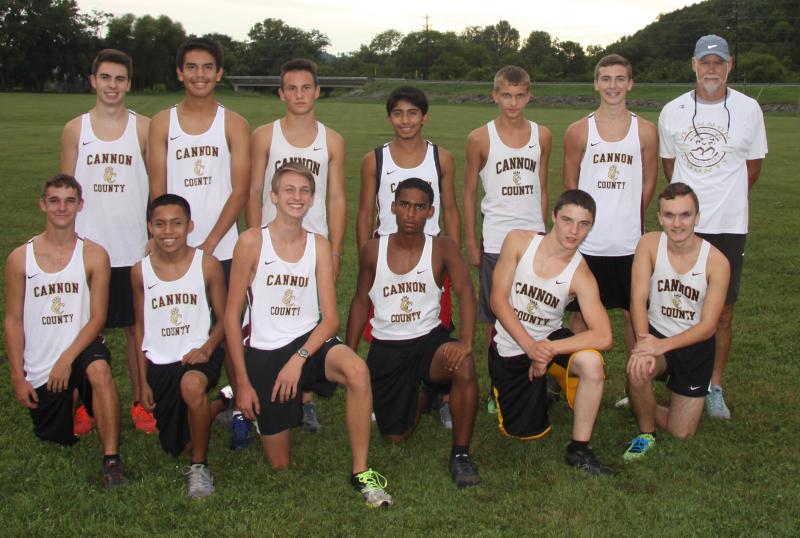 Cannon County's Boys Cross Country team are, front row, from left: Austin Duggin, Matthew Elmy, Collin Reed, Kenan Gaines, Andrew Smith, Corey Seymour, back row, from left, Delvin Gilpatrick, Alex Segaviano, Filipo Anese, Duncan Cook, Blake Reed, Justin Whited and Coach Marc Larson.
Cannon County's Girls Cross Country team are, front row, from left: Tyger Kennedy, Angela Blanco, Flor Magana, Ashlyn Nokes, Samantha Jones, Addison Higgins, Katie Gunter. Back row, from left, Isabella Russo, Angela Vassar, Sam Gaither, Hannah Whited, Amanda Blanco, Madison Gaither and Lexie Deese
Cross County:
Returning head coach Marc Larson has helped build a powerhouse here in Cannon County as both the Lions and Lionettes are already in or in contention for a berth in the TSSAA state meet. This year is no different as the Lionettes hope to return to it, while the Lions barely missed qualfiying in 2015, and they want to take the next step this year.
"It is going to be very competitive for the boys and girls," Larson said. "They both are deeper than last year. So, the girls I think can be better than last year if everybody stays healthy. The boys are deeper, and we got a lot of good freshman that are inexperienced, but I think we will be a little better. The boys is so competitive in this region. It still will be tough, but they got a shot to go to state."
The Lionettes are led by seniors Hannah Whited and Samantha Gaither, while the Lions are led by senior Devin Gilpatrick. Another senior to watch all the way from Italy is Fillipo Anese.