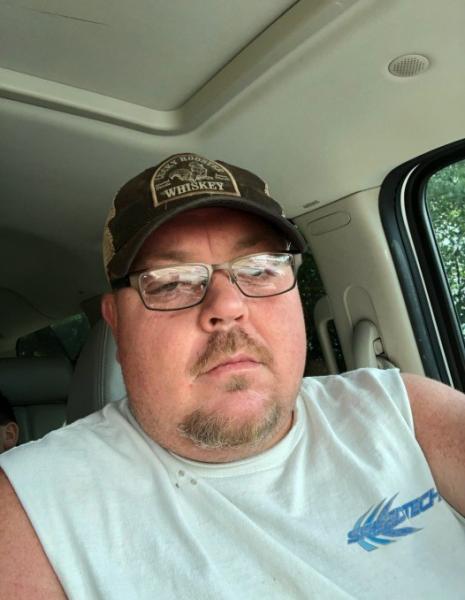 Tony Wayne Spray, age 41, of Woodbury, passed away suddenly Monday, July 12, 2021 at St. Thomas Dekalb hospital in Smithville, TN. He was born in Rutherford Co. to his parents, Terry Wayne and Judy Carol Thomas Spray on June 26, 1980.
In addition to his parents, he is survived by his wife of 12 years, Erica Tramel Spray; his children, Kail Wayne Spray (13), Kane Thomas Spray (8), and Kasen Ann Spray (7); his brother and best friend, Brian (Kelly) Spray; 5 nephews, Zeke, Jaxon, Dawson, Braylon, Kieyler and his niece, Emery; aunts and uncles, Russell and Linda Helmers, Roger and Kay Patterson, Bobby and Kay Spray, Lisa Spray, Billy and Sherri Spray; grandmother, Bonnie Spray; special aunt, Racine Mooneyham; cousins, Christy, Troy, Colby and Gracie Oakley, Brigette, Robby & Lilly Allen, Jason (Karisse) Spray, Greg (Jessica) Spray, Josh (Christine) Spray, John (Lindsey) Green, Kayla Spray and Kenzie Patterson. Also surviving, father-in-law, Ralph (Kathy) Tramel; mother-in-law, Terri Loftus and sister-in-law, McKenzie (Wesley) Chockley.
Tony was preceded in death by his grandparents, Oscar & Walline Thomas, grandfather, Bobby Ray Spray, Sr.; uncle, Loyd Thomas and baby cousin, Donald Wayne Blanton.
After working for several years in factories, Tony started a career in driving dump trucks for Moody's Trucking, Alcorn & Son, Williamson Construction and Big Orange. He went from driver to truck supervisor to mechanic for Power Equipment. Tony achieved so many of is goals in his short life to only find his forever job as a mechanic at IMI.
Funeral services will be 4 pm Saturday, July 17, 2021 in the Chapel of Woodbury Funeral Home with Bro. Tony Burnett officiating. Interment will follow at Prater Cemetery. Visitation with his family will be from 2:00 PM until 9:00 PM Friday, July 16, 2021.
For those wishing to do so, donations may be made towards his children's scholarship fund that will be set up at a later date. Those donations may be made to Woodbury Funeral Home %Erica Spray.
The family suggest that mask be worn while at the visitation and funeral for family members with compromised immune systems.
Woodbury Funeral Home, 615-563-2311 or to leave condolences and memories for his family, please visit www.woodburyfuneralhome.net