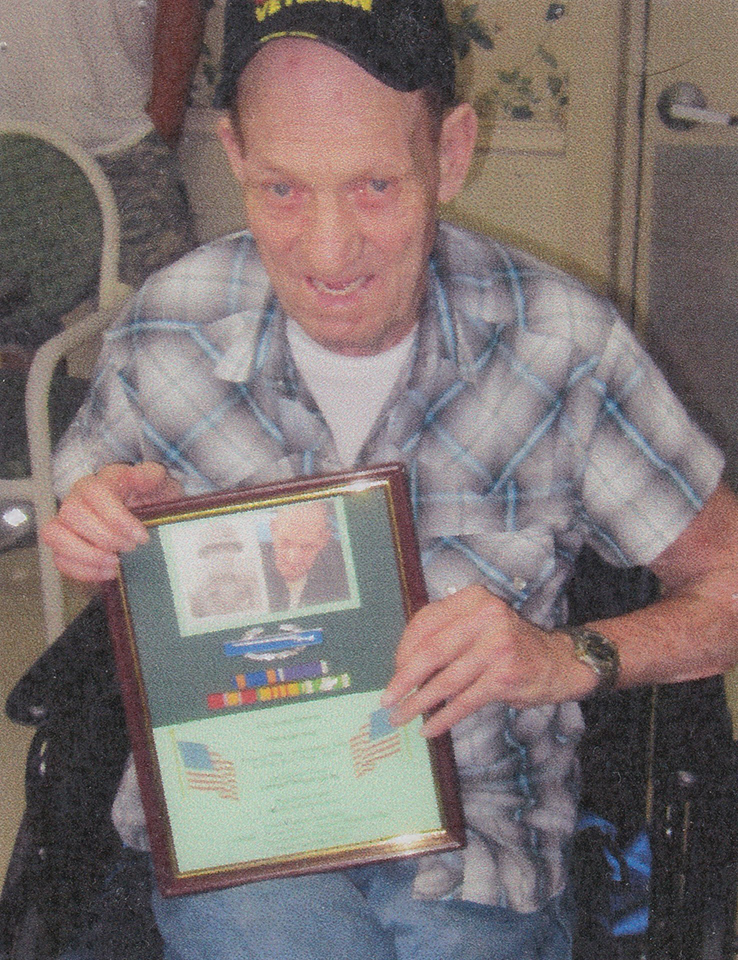 Mr. Samuel "Whyte" Goin, 73, of Woodbury passed away on June 26, 2015. He was born in Auburntown, TN on January 28, 1942. His parents were the late Ernest Ray Goin and Nell (Hayes) Goin. He was also preceded in death by a brother, James Ray Goin and two sisters, Tina Nichols and Ruth Bain.
He is survived by his wife of 53 years, Layuna (Bailey) Goin and his son and daughter-in-law, David & Brandi Goin; two grandchildren, Bailey and Cameron Goin all of Woodbury; niece, Tina & Ray Cooper; great niece Teresa Prater and great-great niece and nephew, Holly Prater and Cody Prater; also by numerous other nieces and nephews.
Mr. Whyte grew up in Auburntown and was a member of the Auburntown Church of Christ. He served in the US Army during the Vietnam War and received a Purple Heart. He was a long haul truck driver for over 20 years. He drove for Tilford Trucking during that time and made many runs to Buffalo, New York to deliver chickens. Mr. Whyte was always joking around and having a big time. He loved to be outdoors and spent time feeding the birds. He and Mrs. Layuna we married over 53 years and she came to visit him every day at the nursing home once he became ill. He always loved to spend time with his grandkids.
Visitation was held at Smith Funeral Home on Sunday, June 28, 2015. The family held a private committal service and requests that no flowers be sent. In lieu of flowers you may donate to the charity of your choice and may notify the family of your donation by contacting Smith Funeral Home. The family would like to express a special thanks to the staff of Woodbury Health and Rehab for their care. Share your memories and condolences on the guestbook page of www.smithfuneralhomewoodbury.net Smith Funeral Home, (615)563-5337