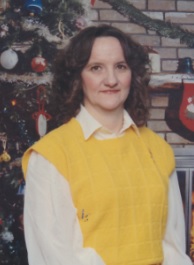 Mrs. Miles "Do" Manus Summers, 64, of Woodbury passed away on March 31, 2018 after a short illness. She was born in Woodbury, TN on December 29, 1953.
She was preceded in death by her parents, John Morgan Manus and Hallie Arine Mears Manus; brothers, James Morgan "Buck" Manus and Billy Joe Manus; sisters, Patsy Fay Manus and Betty Rose Manus.
She is survived by a daughter, Miles Danyell Summers of Woodbury, granddaughters, Christan Heaven McCrory and Jessica Paige McCrory both of Woodbury; great granddaughter, Karinanna Nevaeh McCrory (born March 6, 2018); brothers, Sammy Lee Manus of Woodbury and George Edward (Linda) Manus, Sr. of Bradyville; sisters, Mary Frances "Peggy" Milligan of Antioch, Bertha Mae Manus Pace, Pauline Manus Bowen, all of Woodbury; and numerous nieces, nephews, and cousins.
Mrs. Miles was the youngest of ten children. She graduated from Woodbury Central High School in the Class of 1971. She was a huge Tennessee Titans fan. She loved collecting lady bugs, butterflies, and bird figurines. She loved her family and was looking forward to becoming a Great Grandmother. She loved her dog, Fur Babies. She worked many jobs, but her favorite was Wal-Mart on Old Fort Parkway in Murfreesboro. She worked there for 17 years, from Oct. 2000-Dec. 2017. She had many friends at Wal-Mart and they were like a second family.
Visitation will be held at Smith Funeral Home on Monday, April 2, 2018 from 2-8 pm and on Tuesday, April 3, from 9-2 pm. Funeral services will follow at 2 pm in the Smith Funeral Home chapel. Daniel Hayes will officiate. Interment will be in Manus Cemetery. Share memories and condolences with the family at www.smithfuneralhomewoodbury.net Smith Funeral Home, 615-563-5337