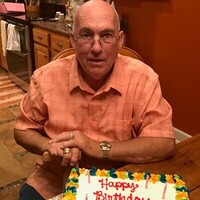 McMinnville, TN resident and Overton County, TN native Junior Conner, age 79, was born August 25, 1942 and died October 11, 2021 at St. Thomas Rutherford Hospital in Murfreesboro, TN following a sudden illness.
A retired fork truck operator from Bridgestone Corporation and a member of Unity Church of Christ, he was the son of the late Willie Robertson and Florence Ellen Daniels Conner. He was married to Margaret Howard Bilbrey Conner who preceded him in death May 5, 2001 and Patricia Ann Brandon Conner who preceded him in death April 26, 2017. In addition to his parents and wives, he was preceded in death by daughter and son-in-law, Kimberly Sue and Rocky Freeman; grandson, Nathan Conner; brother, Charles Jackson Conner; and sisters, Alta Claudine Dixson and Eva Eudean Gilley.
Mr. Conner is survived by two sons and daughters-in-law, David Rena and Teresa Bhaile of Florence, SC and Dennis Wayne and Syndee Conner of McMinnville, TN; grandchildren, Jared Conner of Cookeville, TN, Chanler Barton and Elisabeth Saylors of McMinnville, TN; Seth Conner, and Brigget Hailey; great-grandchildren, Leevi Barton and Baileigh Conner; three nieces and spouses, Diane and Bill Wing of Southfield, MI, Debbie and Mike O'Brine, and Kathy Davenport; three nephews, Charles William and Sharon Conner of the Centertown Community, Rex Dickson, and Charles Foust, Jr.; aunt, May Daniels of Muncie, Indiana; and several cousins also survive.
Funeral service will be held at 11:00 a.m. Friday, October 15, 2021 in High's Chapel with Jimmy Wright officiating. Burial will follow at Unity Cemetery in Warren County, TN. Visitation will be from 9:00 a.m. until 9:00 p.m. on Thursday and from 9:00 a.m. until time of service on Friday at High's.
Online condolences may be made at www.highfuneralhome.com.
High Funeral Home is in charge of arrangements.