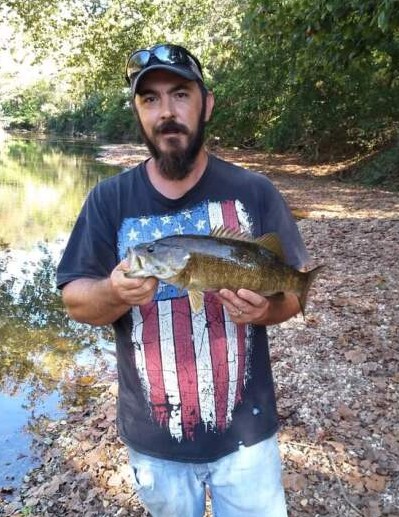 Jason Lee Tancer, 38, of Readyville passed away suddenly April 20, 2021 from heart complications. He was born in Houston Co., TN., to his parents, the late William "Billy" Tancer and Betty Jane Beaudreau Heath of Readyville.
In addition to his mother, he is survived by his wife of 21 years, Amber Hoffman-Tancer of Readyville; his five-year-old daughter, Catherine Jane Tancer of Readyville; sisters, Bobbie Jo Beaudreau of Dickson and Billie Jo Hall of Smyrna; grandmother, Barb Masterson; mother-in-law, Vallerie Rae Jones (Randy Jochem); sisters-in-law, Jessica (Josh) Figured, Erica (Jr. "Juju") Schoonmaker and Brandie Rae Hoffman; nieces and nephews, Cody Allen Hall, James Douglas Parrish, Jameson Snow, Madison Paige Beaudreau, Cory Ray Hacker, Austen Simmons, Elijah Seth Figuried, Aiden Isaiah Figuried, Brooklynn Nicole Schoonmaker and Ava Elizabeth Figuried; best friends, Nathan , Mark, Trent, Jeff, Chris & Ron; cousins by marriage, Dale and Chris Heath-Mack, Gale Heath-Pitchford, James Pitchford and Alice Pitchford.
In addition to his father, his was preceded in death by his sister, Paula Kay Tancer and his stepdad, Paul Oliver "Cookie" Heath, Sr.
Jason was a mama's boy who loved being with his family, especially his daughter and wife. He loved to do anything outdoors which included fishing and grilling. He was sarcastic, a free spirit, an animal lover, would talk to anyone and would make friends anywhere he went. He was a friend to all and an enemy to none. Jason would do anything for anyone and would never expect anything in return. He found joy in finding God again after the death of his father. He is now at home with him and his sister.
The family will receive friends Saturday, April 24, 2021 from 2 pm until the time of Jason's memorial service beginning at 4 pm in the Chapel of Woodbury Funeral Home.
For those wishing to do so, donations may be made for his wife, Amber and his daughter, Catherine while they deal with his sudden passing. %Woodbury Funeral Home, 504 W. Main St. Woodbury, TN. 37190, 615-563-2311 or to leave memories for his family, you may use his online guestbook available at www.woodburyfuneralhome.net