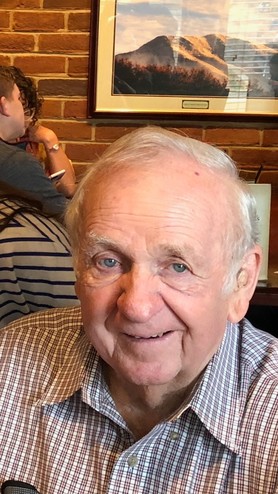 Charles Edward Brantley, age 84, of Woodbury passed away Monday, May 24, 2021 at his home. He was a native of Miami, Florida.
Survivors include his wife of 54 years, Robbie Seale Brantley of Woodbury; Daughters, Carri (David) Richardson of Woodbury, Conni Brantley of McMinnville, Staci (Richard) Dickenson of Crossville, & Courtney (Bud) Nemeth of Woodbury; Siblings, Marilyn Henderson of Florida, Bruce (Saralyn) Brantley of Florida, & Lamar (Vickie) Brantley of Georgia; Grandchildren, Blake Dickenson, Baylee (Matthew) Donnell, Kaylee (Bryan) Rivas, Sarah Dickenson, Kooper Nemeth, & Emma Richardson; and Daughters by choice, Eunice Puga & Frances Galindo. Numerous nieces & nephews also survive.
He was preceded in death by his parents, Tommie Harris Brantley & Evalee Anderson Brantley; and granddaughter, Rebecca Lynn Dickenson.
Mr. Brantley attended Woodland Baptist Church and was a veteran of the Army. He was a farmer and his main passion in life was spending time with his beautiful family.
Memorial Services will be at 4 PM Saturday, May 29, 2021 in the Chapel of Woodbury Funeral Home. Memorial visitation will be from 2 PM to 4 PM at Woodbury Funeral Home.