Cannon teachers running
Staff
Wednesday, April 9, 2014 8:21 am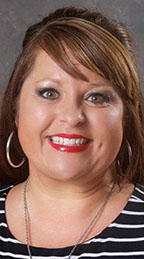 CURTIS                           STREETT
By TONY STINNETT, Courier Sports Editor
Cannon County still has two educators in the running for Tennessee Teacher of the Year.
Cannon County High School's William Freddy Curtis and Woodbury Grammar's Shannon Streett have been selected as Regional Teachers of the Year and are still in the process for Teacher of the Year in the Tennessee.
"Both teachers are great assets to the Cannon County School System," said Barbara Parker, Cannon County's Director of Schools. "It is definitely an honor to be recognized by your school peers as Teacher of the Year and by your district as District Teacher of the Year, but to be recognized as Regional Teacher of the Year means that you have risen above some very stiff competition from 22 Upper Cumberland systems. This is a very prestigious award for both of them and a statement of how excellent the teachers are in Cannon County."
Curtis is a 28-year veteran of education. He currently serves as U.S. Government teacher at Cannon County, where he also teaches Sociology, AP U.S. Government and Politics. He is a former principal of West Side School in Readyville. He was chosen in the grades 9-through-12 division."I really believe that being judged or compared to other educators is an affirmation that other colleagues value what you do," Curtis said. "In our current era of Common Core Standards schools are being evaluated as an entire group, so we are all part of the team. All of us at Cannon County High School must strive for excellence with all of our students. This recognition means, to me, that I am a good team player, and that as a part of the team I am playing my position well. It is always good to get a pat on the back, but when it is your colleagues demonstrating that to you it is pretty special."
Street is in her 10th year teaching Language Arts, all at Woodbury Grammar School. She was selected in the grades 5-through-8 division.
"I am most excited about representing Cannon County teachers in the next level of competition," Streett said. "Our school district is really in the spotlight now, receiving a lot of positive attention and recognition. I had the privilege of working with some of the best teachers in our county for the state this summer as Core Coaches. I honestly feel that being designated as Regional Teacher of the Year lets me serves as the face of all Cannon County teachers. I could not be as effective an educator without the colleagues that I work with – we are really a network with each other."The Teacher of the Year program recognizes and honors outstanding teachers in Tennessee. It focuses on teachers who care about children, who devote their professional lives to enriching the lives of Tennessee children and who demonstrate exceptional gains in student achievement.Parker says Curtis and Streett represent what is special about Cannon County educators.
"Both of these teachers are extremely enthusiastic in the classroom," Parker said. "They love to teach, and it shows. They always have the students foremost in their minds when they teach. I was elated to have two Regional Teachers of the Year. These two teachers are very deserving."
Curtis has taught at the grammar school and high school level, as well as serve as Principal at West Side. His genuine desire to educate is a motivating factor."I sincerely care about each and every student and want to make a difference on what each one of them think about U.S. Government, Sociology, and AP US Government and Politics," Curtis said. "One thing I quickly learned from going from an elementary/middle Grades teacher to Principal to high school teacher is that students desire genuineness and spot a phony a mile off. High school students desire respect, and I give it to them, and thus earn theirs. My desire is to be an example of Civic and Christian virtues that our society is in great need of, and my short time in their lives will be a legacy that will live on longer than I will. My reward in teaching is observing each student come to a basic knowledge of US Government and seeing the light come on, that my subject is not boring, but exciting and challenging."
Streett shares a similar philosophy and says loving her "job" makes teaching worthwhile."I have the chance to wake up and go to a job I love every day and work with some of the best educators in the nation," Street said. "I love working in Cannon County and wouldn't want to be anywhere else, because I have been really supported by administrators who value teachers' hard work and encourage teacher leadership. (Former Woodbury Grammar Principal) Bonnie Patterson, who has also been distinguished as a Regional Teacher of the Year, has been so supportive of teacher development and leadership and that has had a direct impact on my teaching practice."The Tennessee Teachers of the Year will be selected in each category during voting in August.