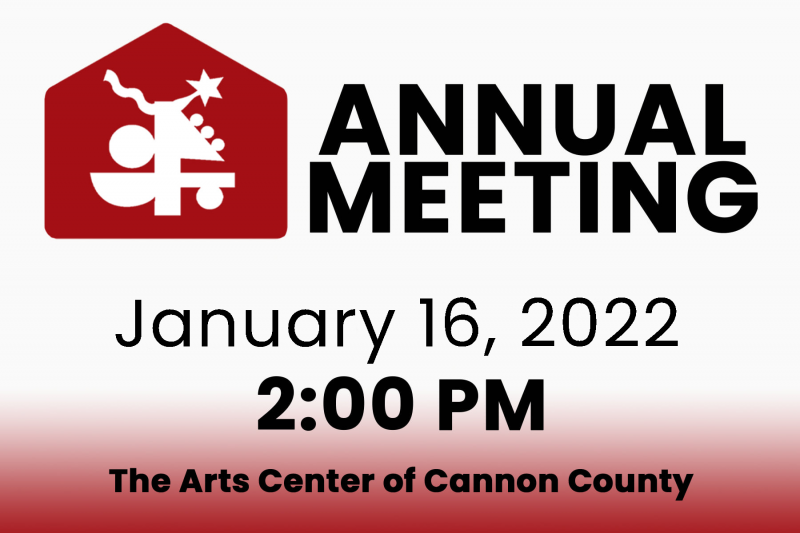 The Arts Center of Cannon County's Annual Meeting will be held on January 23rd at 2:00PM. The original date was Sunday but with the Winter Storm Warning set for this weekend the meeting has been moved to next Sunday.

All Arts Center Board Members, Season Ticket Holders, Patrons, Volunteers, and the General Public are welcome to attend. New board members will be introduced and 2022 plans and events will be discussed!

*Masks are required inside the Arts Center at all times.