Thomas still on loose, residents advised to lock doors
Wednesday, July 24, 2019 9:48 am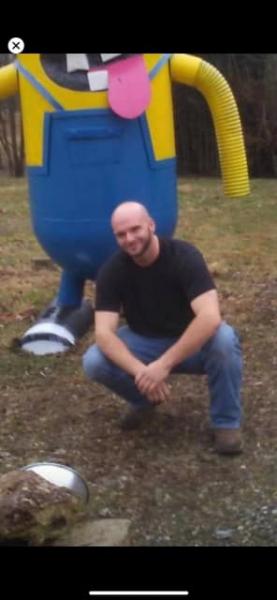 The Cannon County Sheriff's Department is still on the lookout for suspect Michael Holden Thomas after he allegedly held a woman and three children hostage in their home. According to Cannon County Sheriff Darrell Young, at 5:30 this morning dispatchers at 9-1-1 received a call where the caller said that Thomas had entered a residence on Lockes Creek Road armed with a bat, gun and a knife. Thomas allegedly hit the victim, an adult woman with the baseball bat and stole a car belonging to one of the residents of the home.
Police were able to get spike strips down which punctured the tires of the stolen vehicle. Thomas continued to drive the car till he reached Hoover Mill Road when he ditched the car after running the tires to the rim. He then entered a residence wielding a knife allegedly threatened the residents in order to get keys to another car. After he threatened the homeowners he turned around and fled on foot. Cannon County Sheriff's Department along with other agencies searched the Locke Creek Road for several hours before determining that he disappeared. Thomas is considered to be very dangerous. The entire area of Locke Creek Road is advised to use extreme caution and lock doors to homes, vehicles and outbuildings. If you see Thomas please dial 9-1-1. Thomas is 29 years of age, bald head, dark beard, at the time of the incident, he was shirtless and wearing khaki shorts.
Thomas is wanted on a variety of charges including a parole violation out of Kentucky. He will be charged with aggravated kidnapping at least three counts, aggravated domestic assault, aggravated kidnapping, aggravated burglary and various other offenses after today's encounter.