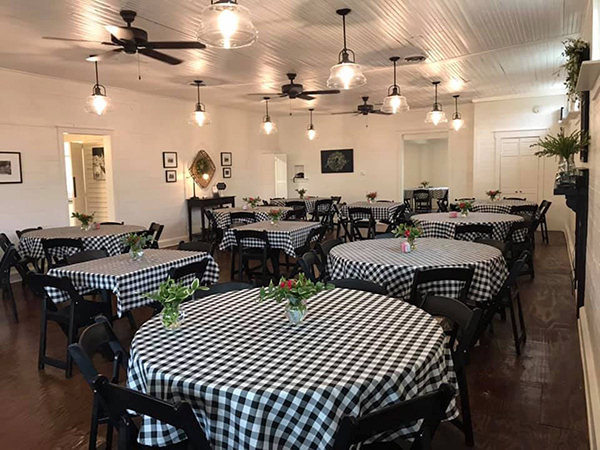 MILTON -- Guests can enjoy a scrumptious Sunday Lunch served inside a former 120-year-old country store building on Sunday, July 21. The Gathering at Milton, a restored historic event venue, will be opening its doors for two reserved seatings at 11 a.m. and 12:30 p.m.
Although the venue is not a restaurant, to meet continual community requests, owners Phillip and Alanna Vaught decided to occasionally offer a southern Sunday Lunch catered by Carolyn Miller. Tickets are limited. Reservation deadline line is Monday, July 15 and can be made by calling 615-653-6018.
"We offered our first Sunday Lunch in May and it was so well received by the community we decided to host the meal again," Alanna Vaught said. "It is a beautiful time of the year to come to the charming hamlet of Milton, and enjoy an amazing homecooked meal."
The menu: Sliced/peppered roast beef, green beans, cheesy scalloped potatoes, crisp garden salad, homemade yeast rolls, dessert and drink.
Tickets are $15.95 per person. No charge for 5 and younger. The venue is located about 20 minutes east of Murfreesboro off Hwy. 96.
The Gathering at Milton is a former country store that once had been a landmark in Milton for more than 100 years. Phillip and Alanna Vaught bought it at auction in February 2018, and after months of work and planning restored the building to start its next chapter as a historic event venue.
For more information, call 615-653-6018 or visit Facebook/The Gathering at Milton (www.facebook.com/thegatheringatmilton).