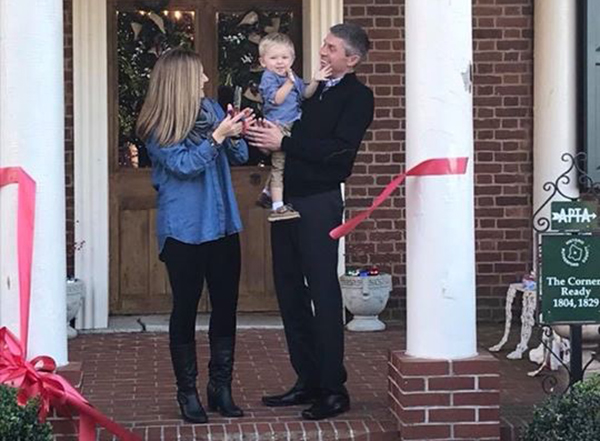 The Chamber of Commerce welcomed a new business to Cannon County with a ribbon cutting ceremony on Saturday, November 25th. The Corners On Stones River, located at 1990 Readyville St. in Readyville, Tenn. have new owners Amanda and Jay Landrum. A crowd of friends and family were present to welcome them to the community and tour the historic home, which will be on the Lions Club Tour of Homes on December 2nd from 4 to 8:30 pm.
The Corners on Stones River will be a future Bed & Breakfast as well as providing a great outside covered event area for weddings, gatherings, proms and more. Amanda and Jay look forward to meeting people in Cannon County and providing additional accommodations for guests as well as enhancing the tourism that is so important to our economy.
Contact Amanda or Jay at 615-804-4865 or e-mail thecornersonstonesriver@gmail.comor visit their website at the cornersonstonesriver.com, the Bed & Breakfast will be available for bookings on weekends beginning December 15, 2017.