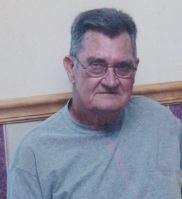 Mr. Robert "Rob" Higgins, 85, passed away on July 17, 2018. He was a native of Cannon County, born on May 7, 1. 1933. He was preceded in death by his parents, Bob & Syrean Jones Higgins and by all his siblings.
He is survived by his wife of over 60 years, Lee Higgins; son, Bobby (Catherine) Higgins of Lawrenceville, GA; daughter, Debbie Higgins of Woodbury; five grandchildren, Blake Foster, Ashley Carter, Daniel Higgins, Dylan Higgins, and Mary Kate Peabody; and four great grandchildren, Hayden, Clayton, Grayson, and Hudson.
Mr. Higgins was a retired employee of TDOT in the Highway Planning Department. He had over 40 years of service. He enjoyed working on the farm, raising cattle, pigs, and goats. He and Mrs. Lee had over 100 goats at one point. He was crazy about his grandchildren and great grandchildren. When he was able he attended Sunny Hill Church of Christ, before it closed for good.
Visitation will be held at Smith Funeral Home on Thursday, July 19, 2018 from 1-4:30 pm. Funeral services will follow in the chapel at 4:30 pm. Herb Alsup will officiate. Interment will be in Pleasant Ridge Cemetery. Share memories and condolences with the family at www.smithfuneralhomewoodbury.net Smith Funeral Home, 303 Murfreesboro Rd. Woodbury, TN 37190 (615)563-5337