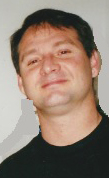 Mr. Randall Scott (Randy) Bowman, 55 of Woodbury passed away on February 18, 2019. He was born and raised in the Milton Community of Rutherford County.
He is survived by his wife of 27 years, Tina Marie Bowman; parents, James and Peggy Porterfield Bowman, of Milton; brothers, Mitchell (Robin) Bowman of Murfreesboro, Mile (Sharon) Bowman, Barry (Wendy) Bowman and Steve Bowman all of Milton, and many nieces and nephews. He liked helping people and never met a stranger.
At 17 he went to work for Heritage Farms in Murfreesboro when they first opened and remained for 30 years. He enjoyed working on cars, riding motorcycles with his wife, and working in his vegetable and flower garden.
Visitation will be held at the Smith Funeral Home on Thursday, February 21, 2019 from 11-2 pm. Funeral services will follow in the Smith Funeral Home chapel at 2 pm. Rev. John Hembree will officiate. Interment will be in Milton Cemetery. In lieu of flowers the family requests memorial donations to the Diabetes Association to help fight the terrible disease he had to endure.
Share memories and condolences with the family at www.smithfuneralhomewoodbury.net Smith Funeral Home, 303 Murfreesboro Rd., Woodbury, TN 37190, 615-563-5337.