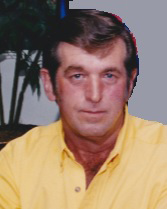 Mr. Pruitt Stacey, 62, of Woodbury passed away on May 28, 2016. He was born in Murfreesboro, TN on November 24, 1953. He was preceded in death by his father, Elmer Pruitt Stacey, Sr.
He is survived by sons, Johnny (Nice) Stacey of California and Terry (Lynn) Stacey of Murfreesboro; brothers, Donald Stacey of Gallatin and Buddy Stacey of Bell Buckle; sisters, Carolyn Jernigan of Murfreesboro, Linda (Steve) Duke of Woodbury, Diane Foster of Shelbyville and Cathey (Ricky) Stahl of Goodlettsville; five grandchildren, Deshaughn, DJ, Jayden, Courtney and Austin and by several nieces and nephews.
Mr. Pruitt was the type of person who loved to talk and never met a stranger. Anytime you saw him, his vehicles were always clean and neat. He loved to listen to classic country including George Jones, Johnny Cash and Conway Twitty. He enjoyed farming and raising farm animals. Mr. Pruitt was a generous person, willing to help anyone. He loved being with his grandkids any chance he got. He attended Living Springs Church.
Visitation with the family will be held at Smith Funeral Home on Tuesday, May 31, 2016 from 4-8 pm. Funeral sevices will be held in the Smith Funeral Home on Wednesday, June 1, 2016 at 11 am. Sydney Parham will officiate. Interment will be in Jernigan Cemetery. Share memories and condolences with the family at www.smithfuneralhomewoodbury.net Smith Funeral Home, (615)563-5337