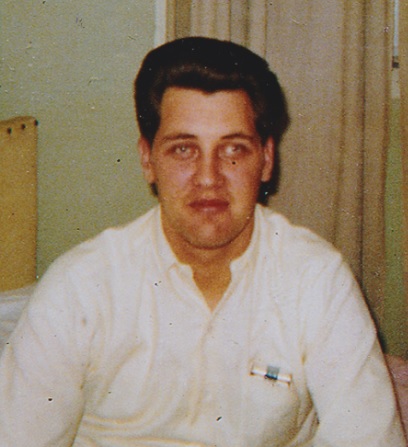 Mr. Harold Potter, 74, of Woodbury passed away at his home unexpectedly on March 2, 2018. He was born November 26, 1943 in Deer Lodge, TN. He is survived by his wife, Paulette Potter of Woodbury; son, Junior (Diane) Potter of Monroe, GA; sister, Evelyn (Slim) Phillips of Crossville, TN; three step-grandsons and many good friends.
He was preceded in death by his parents, Marion Potter and Viola Roark Potter. Also preceding him were his daughter, Darla; eight brothers, Stanley, Clarence, J.P., Curtis, Clayton, Grover, W.A., and Frank Potter; and two sisters, Rhovena Luttrell and Golda Moats and one step-grandson.
Mr. Harold was the type of person who never met a stranger. He carried a smile on his face and loved to talk and joke with people. He grew up in Sweetwater, TN and later moved into this area. He met and married, Mrs. Paulette. They were able to celebrate their 51st anniversary. He worked for Bunny Bread 28 years. He later worked several years for the Cannon County Convenience Center. He enjoyed going for walks outside when it was nice and watching classic westerns. When his kids were young he liked to take them fishing. He also liked listening to Hank Williams, Sr. and Elvis while on his treadmill. He was a member of the Dillon Street Baptist Church.
Mr. Harold loved to help people. He decided to become an organ donor many years ago. He had already donated a kidney to his brother and wanted to donate other organs when he passed away. His daughter was also an organ donor.
A celebration of his life will be held on Tuesday, March 6, 2018 at 2 pm in the Dillon Street Baptist Church. Visitation will be held there prior to the service from 12-2 pm. Ray Patrick will officiate. In lieu of flowers, the family requests memorial donations to the Dillon Street Baptist Church Building Fund or to Juvenile Diabetes Research Foundation, in honor of his daughter, Darla. Share memories with the family at www.smithfuneralhomewoodbury.net Smith Funeral Home, 303 Murfreesboro Rd., Woodbury, TN 37190. (615)563-5337