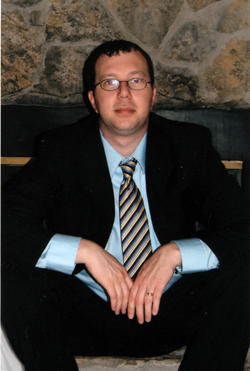 To the voters of District 1...
I am Nathan Sanders and I would like to announce my candidacy for re-election to the office of District 1 School Board Member.

I am a lifelong resident of Cannon County residing in the Burt community. My wife, Mindy, and I have been married for eight years and have three children, Cody, Belle and Lily. We are members of Burt Baptist Church where I serve as Youth Director and VBS Directory. I am currently serve on the Board of Directors for the Woodbury Lions Club.

I am a 1997 graduate of Cannon County High School and a West Side School alumni, where I attended K-8. My college experience includes attending Motlow State Community College as well as MTSU majoring in Business management. I have been working in the banking industry for 20 years.

As a father of three children, I want to ensure that they continue to receive the absolute best education in Cannon County. Education remains a changing environment and I have a strong desire to learn more about these changes and apply them not only to my children, but to every child in the Cannon County School District.

With these tough economic times and my experience first as an everyday citizen and also as a seasoned banker, I will be able to work and stay within budget and adjust only when needed and necessary. My 20 year banking career has seen many, many changes to policies and procedures. As your school board member, I will easily be able to revamp the Board policy when needed and put those enhancements in place.

I hope to see all of you between now and August. I would like to take this opportunity to ask for your vote on August 4.
A Paid Political Announcement