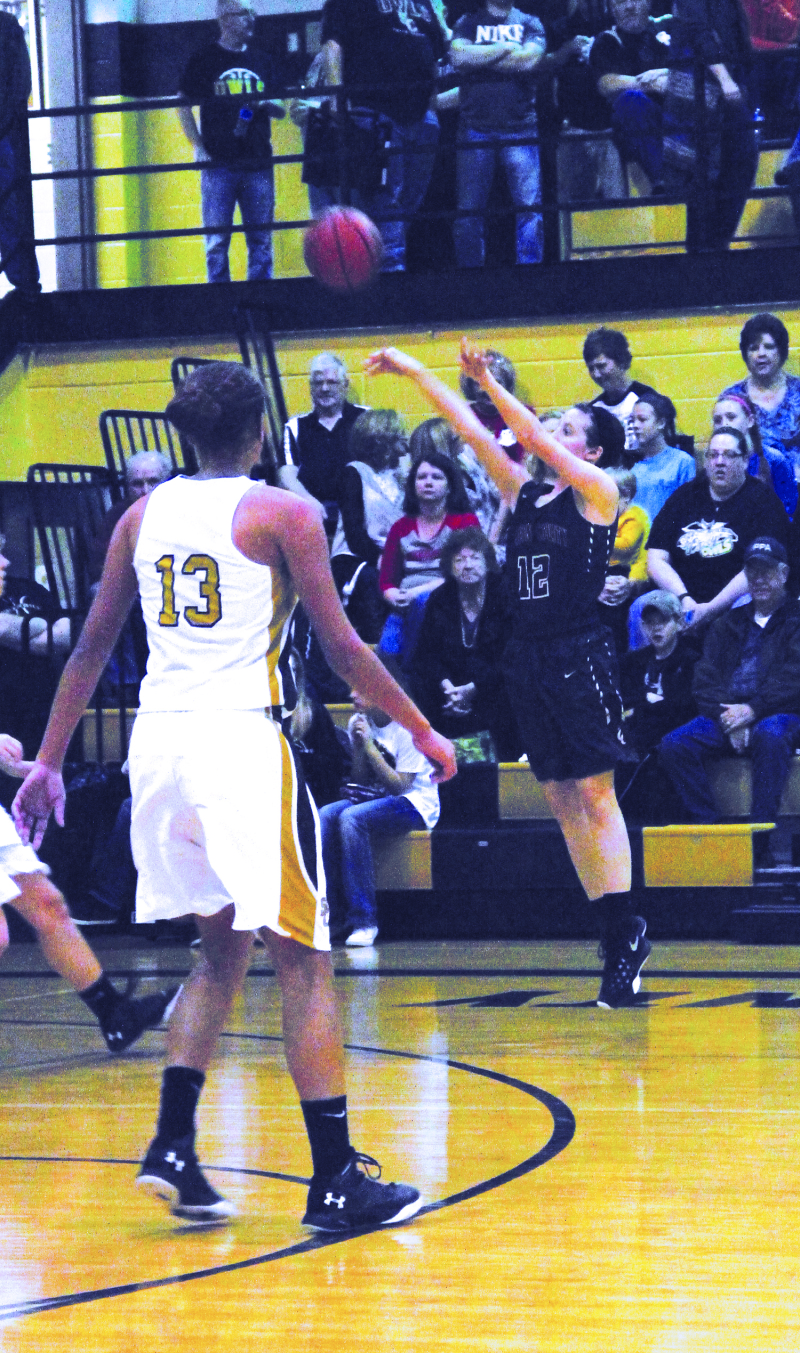 By David Hunter

The Cannon County High School Lionettes enjoyed mixed success on the hardwood as they continued District 8AA play last week at home against Macon County on December 8 and at Smith County on December 11.
CCHS won their first district game of the season against the Tigerettes 77-61, but fell three nights later to the Lady Owls 61-40 to drop to (2-7, 1-2).
CCHS picked up their first district win of the season with a complete effort against MCHS with several key players contributing in the win. It was this seasons' first win at Robert A. Harris Gymnasium since clinching a berth into last seasons' State Tournament run.
"It was great, because they were definitely here supporting us," CCHS senior forward Autumn King about winning in front of the home crowd. "We wanted to put on a good show and win tonight."
The Lionettes controlled throughout three periods, but the Tigerettes came to within 11 during the final quarter, but sophomore post Maleah Scott scored 14 during the last quarter to offset MCHS's effort.
"I was thankful they looked up and was able to feed it to me," Scott said. "It was a team effort, and it wasn't just me."
King finished with 22 while Scott and senior Kelli Davis had 18 a piece in the win. Head coach Jonathan Odom also credited key contributions from senior Addison Hale who hit three long distance shots in the second quarter, fellow senior Haylee Mooneyham with her defense by taking a timely charge and sophomore Hannah Haley playing point guard along side with Tori Knox.
"This game was what we have been trying to preach and work on during the last three in practice," Odom said. "It was a complete fourth quarter effort. They cut it to 11, but I never had any sense of panic from the girls. We settled down and made some buckets. It was a total team win."
The Lionettes fell at SCHS three nights later as the Lady Owls continued their perfect play in district action.