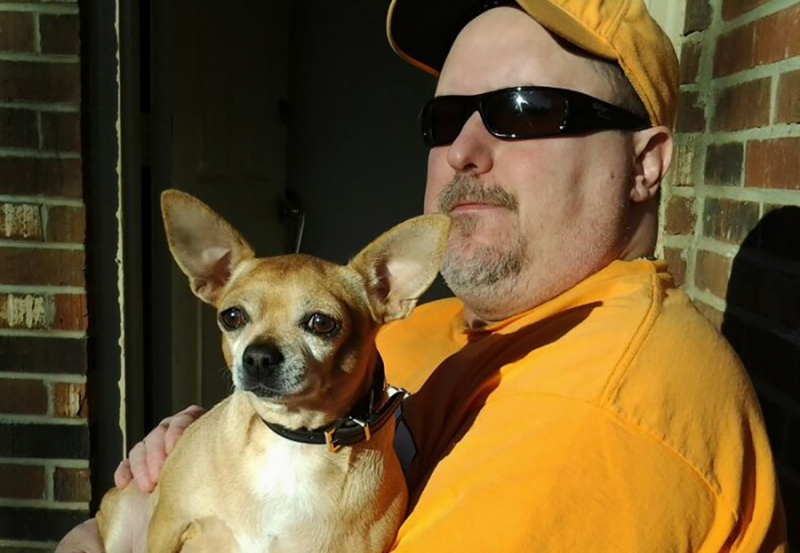 Mr. Mike "Pinky" Pinkelton, 51, of Murfreesboro passed away on June 4, 2015. He was a native of Nashville, TN and was born on July 24, 1963. He was preceded in death by his parents, Carnell "Bo" Pinkelton and Evelyn (Wilson) Pinkelton.
He is survived by his wife, Michelle Pinkelton of Murfreesboro; three sisters, Connie McKenzie, Paula Reed and Barbara Brandle all of Nashville; close friends, Paul and Danny and his best little buddy, Snickers, his dog.
Mike was a graduate of Antioch High School in the Class of 1982. Shortly after high school he and Michelle married and spent 29 years together. He worked in maintenance at the Hickory Hollow Towers for many years. He was injured and became disabled but Michelle stuck with him no matter what, she said he was her "Mikey". He loved football and hardly ever missed a Tennessee Vols or New York Jets game. Mike was always a jokester and liked to keep everyone laughing. He was also a huge Allman Brothers fan. Mike liked to collect music and sports memorabilia. He was a great cook and enjoyed grilling out. Michelle always enjoyed his famous meatloaf and spaghetti.
The family will hold a private service. In lieu of flowers memorial donations are requested to assist with expenses. Contact Smith Funeral Home for details. Share memories and condolences with the family on the guestbook page of www.smithfuneralhomewoodbury.net Smith Funeral Home, (615)563-5337