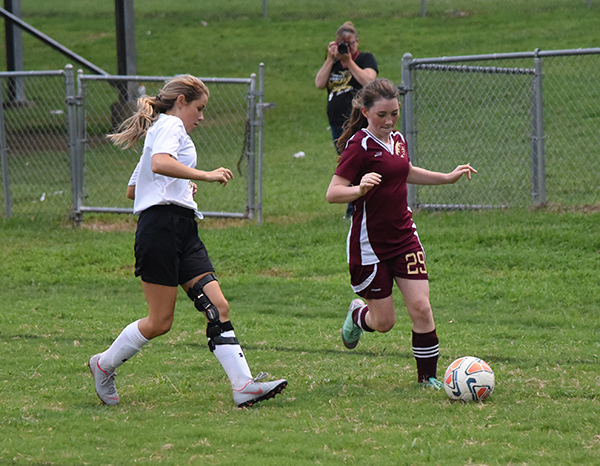 In two games against the Smith County Lady Owls last season the Cannon County Lionettes soccer team were held scoreless in losses. Tuesday night in Woodbury, the Lionettes scored against their district opponent but Smith County was victorious in a 6-1 win. Lionette coach Russ Hackett said the effort is there but they are now focusing on execution.
Over the weekend the team traveled to Gatlinburg to participate in the two-day Smoky Mountain Cup event. The Lionettes lost their first game against Calvary Christian from Kentucky Friday, August 24th 8-0.
After coming back from Gatlinburg, the Lionettes host DeKalb County in a non-district contest Tuesday, August 28th. Game time to start at 6:00.