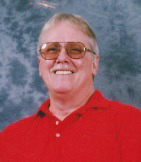 Mr. Jimmy P. Johnson, 66, of Woodbury passed away on May 11, 2017 after an extended illness. He was born on January 19, 1951 in Sampson, AL. He was preceded in death by his father, Jim Johnson and by a brother, Tommy Johnson.
He is survived by his wife, Linda J. Dunn Johnson; his mother, Doreen Paul Johnson of Madison; his son, Chris Johnson; step-son, Alan (Rena) Duggin of Woodbury; step-daughter, Kim (Johnny) Duggin of Woodbury; sisters, Jeaneice (Joe) Shearon of Gallatin and Lynn Vanalstein of Gulfport, MS; and a granddaughter.
Mr. Jimmy was a veteran of the US Navy serving two tours of duty in Vietnam. After leaving the Navy he went to work as a welder in the ship yard at Gulf Port, MS. He moved to Tennessee and kept welding at Murfreesboro Tool and Engineering. The many years of hard work caused an injury to his neck which forced him to retire. He spent a lot of his free time watching action movies at home and going to the shooting range for target practice. He and Mrs. Linda had two dogs, Taz and Spanky, which they loved very much. He was a member of the Dillon Street Baptist Church.
Visitation will be held at Smith Funeral Home on Friday, May 12, 2017 from 4-8pm and on Saturday, May 13, from 11-2pm. Funeral services will follow in the Smith Funeral Home chapel. Ray Patrick will officiate. Interment will be in Riverside Cemetery. In lieu of flowers memorial donations are requested to the Veteran's Charity of your choice. Contact Smith Funeral Home if you would like to notify the family of a memorial donation. Share memories and condolences with the family at www.smithfuneralhomewoodbury.net Smith Funeral Home, 615-563-5337