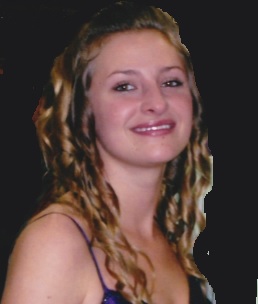 Ms. Jessica Whitworth Stephens, 28, passed away unexpectedly on November 12, 2018. She was born in Murfreesboro, TN on March 30, 1990 but had spent most of her life in Woodbury.
She is survived by her father, Harold L. Whitworth of Woodbury and his special friend, Debbie Butrum of Murfreesboro; daughters, Khloey Stephens and her father, Zach Stephens of Lebanon, Lakelyn Mae Stephens and McKenzie Stephens and their father, George Holder of Shelbyville; brothers, Tyler Whitworth and Gary Whitworth of both Woodbury; a sister, Nikki Whitworth of Woodbury; and several nieces and nephews.
Jessica was a playful, fun-loving person, and a caring mother. She enjoyed taking her girls camping and fishing. She also loved to teach them how to cook and bake. Just being outdoors in nature gave her a lot of peace and joy. She had a caring spirit, which translated well into her training as a certified nurse's assistant. She took classes while she was in high school, so she could start working. She graduated from Cannon County High School in the Class of 2008. Right after graduating she went to work for the Woodbury Health and Rehabilitation Center for a couple years. She loved helping elderly people and continued to work in other nursing homes.
She had a strong will and determination about things she wanted. She felt she could overcome or do anything. Her faith in God and belief in Jesus were very strong. As her family struggles to deal with the loss we ask for prayers for strength, peace, and comfort. Hold on to those memories no one can take away.
Visitation will be held at Smith Funeral Home on Saturday, November 17, 2018 from 12-2 pm. Funeral services will follow in the Smith Funeral Home chapel at 2 pm. Bro. James McDonald will officiate. Share memories and support the family with thoughts at www.smithfuneralhomewoodbury.net. Smith Funeral Home, 303 Murfreesboro Rd. Woodbury, TN 37190, 615-563-5337