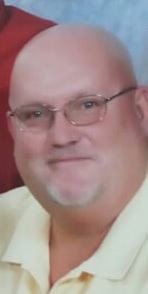 Mr. Hoyte Brown Fitts, Jr., 52, of Readyville passed away on November 4, 2015. He was born in Woodbury, TN on February 4, 1963. His parents were the late Hoyte Fitts, Sr. and Estelle Carrick Fitts.
He is survived by his wife, Doris Ann Fitts; son, Josh Fitts; father-in-law, Robert A. Harris of all of Readyville; sisters, Lesa & Todd Gregory of McMinnville and Eva Kirby of Dickson; also by several nieces and nephews and great nieces and nephews.
He was a graduate of Cannon County High School in the Class of 1981. He and Doris met while working at Colonial Shirt Factory and began dating. They married on February 12, 1982 and spent nearly 34 years together. He enjoyed working in the yard and vegetable gardening. He had an artistic ability to draw, paint, make arts and crafts from wood and build furniture for his family. He liked to read mysteries. He was a passionate Tennessee Vols football fan. He always listened to them on the radio because watching the game got him too worked up. He worked for the UCHRA in Cannon County as a driver for several years. He later transfered to Rutherford County and drove for the MCHRA almost 20 years. His health began to decline and he was forced to retire. Doris, Josh and the other family were at his side during his long battle. He was a long time member of the Woodbury Church of Christ.
Visitation will be held at Smith Funeral Home on Friday, November 6, 2015 from 4-8 pm. Graveside services will be held at Centertown Cemetery on Saturday, November 7, 2015 at 10 am. Herb Alsup will officiate. In lieu of flowers memorial donations are requested to assist the family with expenses. Contact Smith Funeral Home to make a donation. Share memories and condolences at www.smithfuneralhomewoodbury.net Smith Funeral Home, (615)563-5337