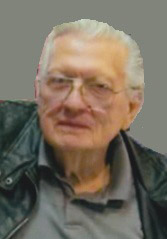 Mr. Hershel Fults, 80, of Woodbury passed away on July 2, 2016 with his wife of 38 years at his side. He was born on April 15, 1936 in Altamont, TN. He was preceded in death by his parents, Elmer Fults and Pearl Sanders Fults; a son, David Fults; brother, Howard Fults and sister, Jean Daniels.
He is survived by his wife, Carolyn Fults of Woodbury; sons, Darrell (Tammy) Fults of Shelbyville and Michael Miller of Woodbury; grandchildren, Erica Fults, Jared Fults, Natalie Miller, Macy Miller and Elaine Greer.
Mr. Fults was a long time resident of the Short Mountain Community. He worked over 23 years for APAC as a low boy driver hauling heavy equipment until he retired. Retirement wasn't what he expected. He enjoyed working and so, he decided to go back to work. He worked for several more years with Jones Brothers Construction and Reed Construction. He loved to go fishing and hunting. One of his favorite hobbies was raising all kinds of hunting dogs to use. He had coon dogs, beagles, bird dogs, squirrel dogs and any dog that would bark at game. Mr. Fults also enjoyed going to yard sales to get good deals on things he liked to collect. He enjoyed listening to his huge collection of old time country music. After retirement he and Mrs. Carolyn enjoyed riding motorcycles together with friends. He was a member of Centerhill Baptist Church.
Visitation will be held at Smith Funeral Home on Sunday, July 3, 2016 from 11-3 pm. Funeral services will follow in the Smith Funeral Home chapel. Greg Mitchell will officiate. Interment will be in Centerhill Cemetery. In lieu of flowers the family requests memorials to the Centerhill Baptist Church Building Fund or Gideons International. Share memories and condolences with the family at www.smithfuneralhomewoodbury.net Smith Funeral Home, (615)563-5337