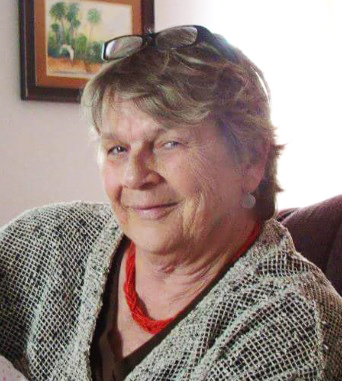 Mrs. Gail Mary Galvin, 74, of Bradyville passed away on July 7, 2018. She was born on June 26, 1944 in Erie, Pennsylvania. She was preceded in death by her parents, Oscar N. Bergman, Jr., and Audrey K. Ingleking Bergman, and by a son, Jeremy Galvin.
She is survived by her husband, Don Galvin; sons, Grady (Elizabeth) Galvin of Tucson, AZ and Garrett Galvin of Titusville, FL; a daughter, Jennifer (Danny) Vandiver of Murfreesboro; sisters, Linda Jordan of Coos Bay, OR and Kathleen (Lee) Deal of Titusville, FL; 10 grandchildren, 3 great grandchildren, special friend, Jayna Council; as well as many other family members and close friends.
Mrs. Galvin lead an interesting life. She met her husband while living abroad in Africa. He was stationed at a U.S. Embassy and they met on the beach. They married in Africa and had recently celebrated 51 years of marriage. The adventures continued while Don was in the military. They traveled and lived in many different places, including, Okinawa, Japan, Asia, Europe, Hong Kong, and many others. She enjoyed all their adventures especially with their children. She was a loving and devoted wife and mother. When the kids were growing up she took care of all the work at home and got involved coaching softball. She was always happy to have her family together. Her church family at The Experience Church were also an important part of her life. The church provided a great strength, comfort, and sanctuary for her after the loss of her son.
A celebration of her life will be held at The Experience Church, 209 Murfreesboro Rd., Woodbury, TN on Sunday, July 8, 2018 beginning at 2 pm. A time to visit with the family will follow the celebration. Joe Brown will officiate. In lieu of flowers memorials are requested to the Montana Conservation Corp, a non-profit who works with teenagers to provide outdoor experiences and living skills. Contact Smith Funeral Home for additional details or to donate. Share memories and condolences with the family at www.smithfuneralhomewoodbury.net Smith Funeral Home, 303 Murfreesboro Rd. Woodbury, TN 615-563-5337