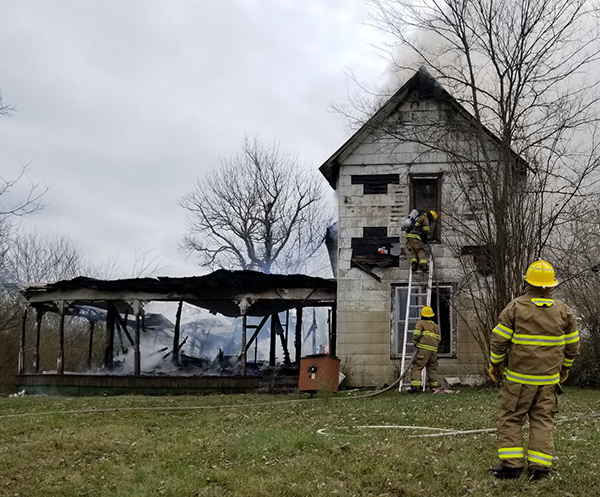 Five people have been displaced by a fire at a home in Bradyville on Monday morning.
The address of the home of Terry and Lynn Parker is 6749 Bradyville Rd, Bradyville. One person was at home at the time.
Cause of the fire is unknown at this time but started in the kitchen area, according to Cannon County Emergency Management Agency Director Roy Sullivan.
The 911 call was received at 9:21 a.m. Units responding were Bradyville, Westside, Mooretown, Midway, and Woodbury Fire Departments.
Also assisting at the scene were the Cannon County Sheriff's Office and Cannon County Rescue Squad, who helped in doing traffic control.
Cannon County EMA assisted at scene in coordinating response from the American Red Cross, who dispatched three responders directly to the scene.
The two-story home was destroyed by the blaze.