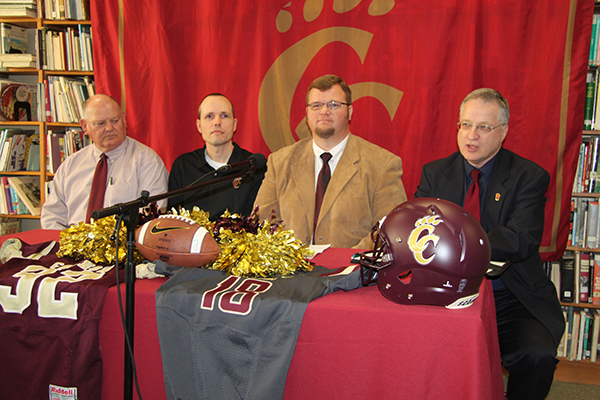 Cannon County native Matthew Daniel, second from right, was introduced as Economics/Personal Finance Teacher and Head Football Coach at Cannon County High School on Thursday.
"Matthew is an outstanding and award-winning teacher, a person of excellent character, and a very good high school football coach," Director of Schools William Curtis said.
Daniel transferred from CCHS in 2008 and coached in Georgia at three different winning programs and was nominated for Teacher of the Year.
"We are truly blessed that he desired to return to his home county," Curtis said.
From left are CCHS principal Mike Jones, athletic director Matt Cagle, Daniel and Curtis.