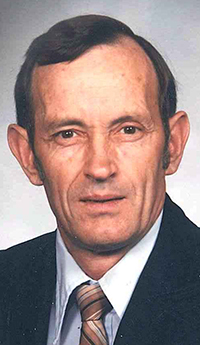 Charles Edward Cawthorn, age 84 of Bradyville, TN passed away on Sunday, March 17th, 2019. He was born on Sunday, October 14th, 1934 to the late Bannie and Pearl Gilley Cawthorn. He is also preceded in death by his stepmother, Selma Moore Cawthorn; brothers, Archie Cawthorn Sr. and Billy Joe Cawthorn; and daughter-in-law, Pam Harrison Cawthorn.
Mr. Cawthorn is survived by his wife of 60 years, Audrey Rogers Cawthorn; son, Shannon Cawthorn; grandchildren, Stuart Cawthorn and wife Laura, and Abby Colter and husband Casey; great-grandchildren, Canaan Ray Colter and Asa Edward Colter; and siblings, Steve Cawthorn and Sharon Cawthorn McWhirter.
Mr. Cawthorn lived a full life. He was a member of Temple Baptist Church for 17 years, where he served as a deacon and adult Sunday School teacher. He then was a member of Franklin Road Baptist Church for 39 years and served as a Sunday School teacher and helper for 25 years. He was an Army Veteran of the 101st Airborne Division. He retired after 33 years from General Electric and was a cattle farmer. However, his favorite job was being a full-time Grandpa.
Visitation with the family will be Thursday, March 21st, 2019 from 11:00 AM to 2:00 PM, with funeral service following at 2:00 PM. Burial will follow in Milton Cemetery.
An online guestbook is available for the family at www.woodfinchapel.com. (615) 893-5151.