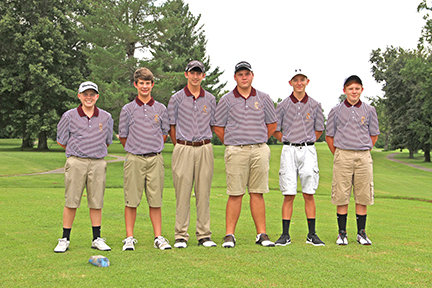 Returning CCHS head golf coach Ronnie Burks has a young but deep squad with no seniors as they have won three home matches in a row during the early part of the season.
The returning players include Bradly Vickers, Chris Young, Branden Schwartz and Austin Taylor along with Luke Jakes and Ian DeArmond joining the team.
During the streak they have defeated Gordonsville and Watertown in a tri-match on Aug. 9 with a team score of 205. Two days later, the Lions beat Gordonsville again 211-248, and on Aug. 15 CCHS knocked off Smith County 193-199. All three victories came at the Lions home course, Smithville Golf Club.
"It has been just practice, practice, practice and hopefully come out here and play good," Bradly Vickers said of the team's success so far this young season.
The Lions have several goals they want to achieve this season.
"We want for sure to have a winning season, and we hope to do well in the district. That is the main thing is the district," Vickers said.