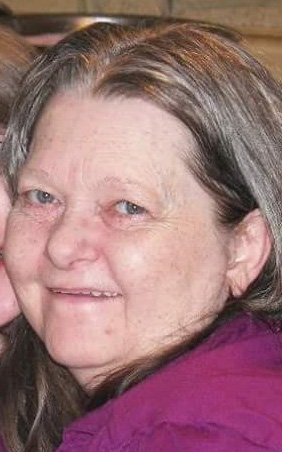 Carol Lynn (Brown) Ledbetter, 60, of Defiance, entered heavens gates on Saturday, October 24, 2015.
She was born on January 18, 1955 to Ian "Red" and Sally June (Hike) Brown in Bremerton, Washington. Carol married Victor Ledbetter on April 10, 1981 for better or worse through 35 years of marriage. As an S.T.N.A., she worked at Twin Rivers/Harborside Healthcare Center in Defiance for 27 years. Carol loved her residents and the staff, and she considered them her second family. She was also a former member and officer of DAV Chapter 36 Auxiliary. Carol loved playing cards and computer games, and especially enjoyed watching her grandchildren growing up.
Carol is survived by her husband, Victor Ledbetter of Defiance, a daughter and son from a previous marriage, Marianne (Baxter) Richards and husband Kevin, and their children Ashley and Tyler; Martin Baxter, wife Alley, and their children Ian and Crystal, all of Bremerton, Washington; son Steven Ledbetter, his wife Ashley, and their children Izabelle and Avryella of Defiance, and daughter April Ledbetter and partner Jaclyn E. Hernandez of Defiance, and mother-in-law Ann Ledbetter.
She is preceded in death by her parents, Ian "Red" and Sally Brown, brother Steven, and father-in-law Clyde B. "Bratton" Ledbetter.
Visitation will be held from 2:00 pm to 8:00 pm on Wednesday, October 28, 2015 at Schaffer Funeral Home, Defiance, Ohio. Funeral services will be held at 10:00 am at the funeral home on Thursday, October 29, 2015, with Pastor Ted Ramey officiating.