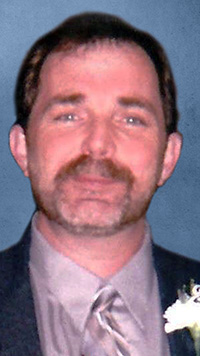 Carlos DeWayne Davis, age 57 of Smithville, passed away Thursday night September 6, 2018 at St. Thomas Rutherford Hospital in Murfreesboro.
He was born September 2,1961 to his mother, Shirley Davis. He worked as a maintenance tech at Stones River Hospital in Woodbury, he also attended Banks Cumberland Presbyterian Church. Mr. Davis also served in the United States Army.
He is survived by his wife, Melinda Vanatta-Davis of Smithville; children, Sean Phillip Davis of Madisonville, KY., Loni Easterwood of Smithville, and Johnna Maynard of Smithville; grandchildren, Kaden McPherson, Amalee McPherson and Matthew Orcutt, Jr.; mother, Shirley Segovia of Kentucky; brother, Tim Segovia of California.
Funeral services will be on Monday, September, 10, 2018 at 1 p.m. at DeKalb Funeral Chapel with Bro. Michael Hale officiating and burial to follow in Banks Cemetery. Visitation with the family will be Sunday 2 p.m. until 8 p.m. and Monday 10 a.m. until the time of the service at 1 p.m. at DeKalb Funeral Chapel.
In addition to flowers, donations may be made to the Banks Cemetery Fund. DeKalb Funeral Chapel is in charge of arrangements.