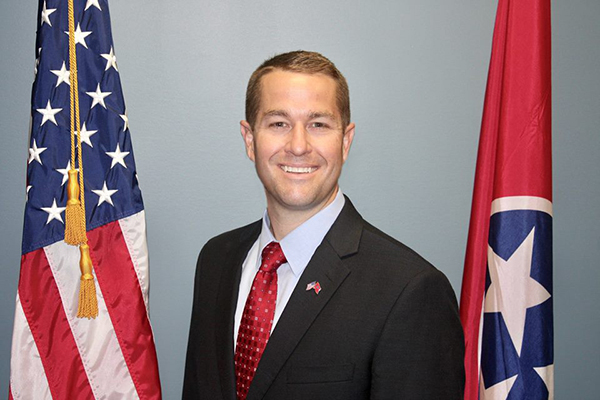 There is much in common between the former District 46 Tennessee House Representative and the one selected to fill out the remainder of his term.
On Wednesday, the Wilson County Commission appointed Clark Boyd to the position. Boyd was an easy winner, taking 16 of the 22 votes.
Boyd replaces Mark Pody, who is now the District 17 State Senator after defeating Mary Alice Carfi in a Special Election in December. Pody is filling out the remainder of the term of Mae Beavers, who resigned in September to run for governor.
Boyd, like Pody, is a Wilson County resident. It is because Pody lives in Wilson County, and the next election is less than a year away, that the Wilson County Commission got to pick the interim House Representative.
Other similarities between Boyd and Pody are that both are Republicans who work in the insurance business in Wilson County.
"Thank you to the Wilson County Commission for their appointment to serve the 46th district," Boyd wrote on his Facebook page. "I embrace the opportunity to serve my community and I look forward to getting to work!"
District 46 consists of all of Cannon County and portions of DeKalb and Wilson.
Boyd, 39, previously announced his candidacy for the seat in this year's election as Pody had indicated he would not seek the seat again even prior to his bid for the Senate seat vacated by Beavers. Boyd, a veteran, is a former chairman of the Wilson County Republican Party.
Another Wilson County Republican, Menda Holmes, has also announced her candidacy for the District 46 House seat in the November election.
Pody will also have to run if he wants to hold the Senate seat in this year's election. Carfi has not indicated if she plans to seek the seat again.
The second session of the 110th Tennessee General Assembly began this week.