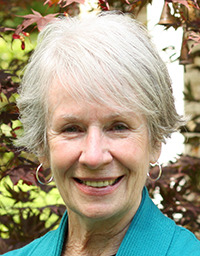 Betty Mason Hoover, 71, began her heavenly life on September 21, 2018. With family by her side, she started her journey peacefully at home in Frederick County. Betty was born in 1946 in Woodbury, TN to Alfred Newton Mason, Sr. and Betty Mason.

On September 21, 1968 in their hometown of Woodbury, TN she married Ray Hoover, the love of her life. The couple began their marriage residing in Sparta, NJ, then moved to Frederick County in 1976. The date of Betty's passing also marked the couple's 50th wedding anniversary.

Betty, the youngest of three children, was preceded in her heavenly journey by a sister, Sue Campbell, and brother, Alfred "Buster" Mason, Jr.

Betty attended Central High School in Woodbury, TN, where she graduated within the top 10 in her class, played varsity basketball, served as captain of the cheerleading squad, and was crowned Homecoming Queen. Following high school, she attended Middle Tennessee State College for two years, then transferred to the University of Tennessee School of Nursing in Memphis, TN where she earned a Bachelor of Science degree in Nursing.

Although Betty enjoyed all of her nursing career, she was especially fond of her 30-year tenure at Winchester Medical Center, during which she spent the majority of her time in the Nursing Education Department teaching others about her passion, Cardio Pulmonary Resuscitation (CPR). With a strong desire to spend more time with her husband Ray and in anticipation of the impending birth of her first grandson, Betty officially retired from Winchester Medical Center in 2016.

Betty was an active member of Southside Church of Christ for 41 years. She loved volunteering for the Experimental Aircraft Association's Young Eagles Program, a program created to introduce youth to the joy of aviation and encouraging them to learn more about science, technology, engineering and math during their school years. Betty also loved volunteering for the Frederick County 4-H Shooting Education club.

Betty's family would like to extend their deepest gratitude to the professionals who treated her like family at Winchester Oncology, Winchester Home Health Care, Best Care Home Care, and Blue Ridge Hospice. To every healthcare professional who saw her during her years of declining health, the family is beyond grateful.

Betty is survived by her husband, Ray Hoover, daughter, Dianna (Hoover) Klein, son-in-law Mark Klein, and grandsons Mason and Caleb Klein.

A Celebration of Life will be held at Omps Funeral Home, Amherst Chapel, on Saturday, September 29, 2018 at 11:00 AM with Randy Chapman officiating. The family will receive friends one hour prior to the service at the funeral home. A reception will follow the service at the Omps Funeral Home Reception Center.

In lieu of flowers, donations are preferred in Betty's name to St. Jude Children's Research Hospital. You can donate via a personal check sent to the following address: St. Jude Children's Research Hospital, 501 St. Jude Place, Memphis, TN 38105 or online via Betty's memorial donation website at http://giftfunds.stjude.org/bettyhoover.