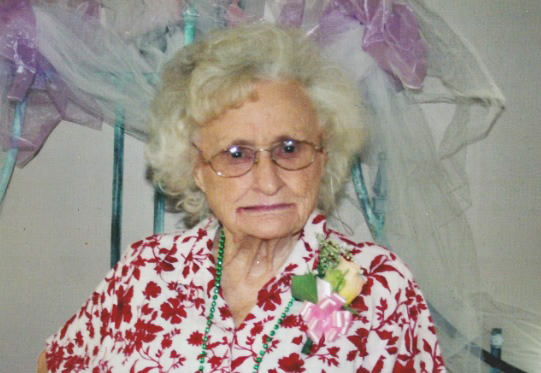 Mrs. Betty Lee Hargrove, 86, of Woodbury passed away on March 30, 2016. She was born on October 31, 1929. Her parents were the late James "Jim" Holman Bucey and Nettie Qualls Bucey. She was also preceded in death by her husbands, Harold Brewster and Tommy Hargrove; brothers, Tom Bucey and Dalton Bucey and a sister, Margaret Bedwell.
She is survived by many nieces and nephews, including caretaker, Carol Petry of Murfreesboro, Betty Bynum of Woodbury, Dickie Bedwell of Woodbury, Ronnie Bedwell of Woodbury, Gary Bedwell of Woodbury, Linda Stem of Woodbury, Brenda Hixon of Hixson, Sandra Yoder of Chattanooga, Barry Bucey of Bradyville, Linda Moore of Bradyville, Wilma Sutton of Hermitage.
Mrs. Hargrove grew up in Cannon County. She worked for the Colonial Shirt Factory and at other factory jobs over the years. Mrs. Betty enjoyed going dancing. She also loved to go for rides in the country with family and friends. In the last several years her health began to decline and she became a resident at NHC in Murfreesboro. While there she developed close friendships with many of the staff.
She will be laid to rest with her parents with a committal service in Riverside Cemetery on Monday, April 4, 2016 at 1 pm. In lieu of flowers the family requests donations through the funeral home to assist with expenses. Share memories and condolences with the family at www.smithfuneralhomewoodbury.net Smith Funeral Home, (615)563-5337