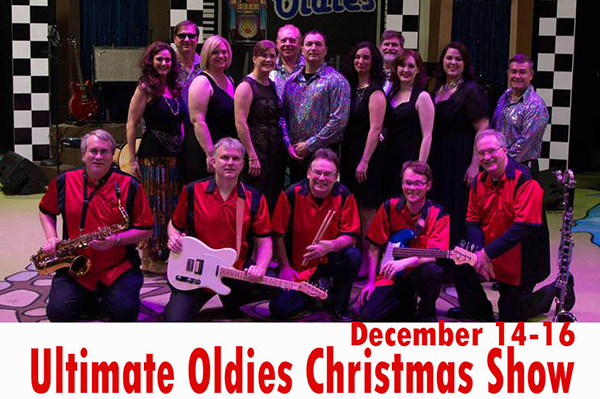 The Arts Center of Cannon County presents Ultimate Oldies Christmas Show with special guest Becky Buller on December 14-16.
The best of your holiday favorites! Oldies Rock and Roll, Pop, traditional, an amazing section of Trans Siberian Orchestra favorites and a special country / bluegrass section featuring multi IBMA award winning professional bluegrass fiddler, banjo player and songwriter Becky Buller! Becky and the Trans Siberian section alone are worth far more than the price of admission! Don't miss it! Tickets on sale now!
Tickets are $20 and may be purchased by calling the box office at 615-563-2787 Tuesday through Saturday from 10:00AM to 4:00PM or online at www.artscenterofcc.com.
The Arts Center is located at 1424 John Bragg Highway, just west of the town of Woodbury, approximately 20 minutes from Murfreesboro, Manchester, and McMinnville and one hour southeast of Nashville Office hours are 10:00a.m. to 4:00p.m., Tuesday through Saturday. For more information check our website at www.artscenterofcc.com or call 615-563-(ARTS) 2787.
If You Go

Who: The Ultimate Oldies Christmas Show
Where: The Arts Center of Cannon County, 1424 John Bragg Highway, Woodbury, TN
When: December 14 and 15 at 7:30PM, January 16 at 2:00PM
Tickets: $20
Contact: (615) 563-2787