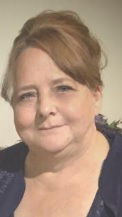 Mrs. Anita Marie Reed, 60, of Woodbury passed away on June 19, 2016. She was born in McMinnville, TN on April 16, 1956. She was preceded in death by her parents, Thomas Jefferson "Jeff" Mears and Ollie (Durham) Mears. She was also preceded in death by a son, Clyde Willo Reed; brother, Aubrey Mears; sister, Margaret Tramel and half-brothers and sisters, James Mears, Carmen Mears and Daisy Bailey.
She is survived by her husband, Joe Reed, Sr. of Woodbury; son, Joe D. Reed, Jr. of Woodbury; daughters, Tonya (Jonathan) Pitman of Murfreesboro, Tammie (Bobby) Bain of McMinnville and Sonya Reed of Woodbury; brothers, Johnny Mears, James E. Mears, Charlie Mears, Thomas Mears all of McMinnville, George Mears of Woodbury; sisters, Edna Young, Myrtle Florene Cox, Maggie Lance, Joyce Davis, Treva Hutchins all of McMinnville, Roberta Collins of Shelbyville and Wallene Davis of Woodbury; nine grandchildren and four great grandchildren.
Mrs. Reed and her husband were married over 42 years. She loved her family and her role as a homemaker. She loved spending time with her family. Watching her grandchildren and greatgrandchildren grow up gave her a great sense of pride. She enjoyed listening to the music of Elvis and many of the groups from her generation. She loved to go shopping with her daughters. She was a member of the Iconium Church of Christ.
Visitation will be held at Smith Funeral Home on Tuesday, June 21, 2016 from 5-7pm and again on Wednesday, June 22, from 10-2pm. Funeral services will follow in the Smith Funeral Home chapel. Chris Mears will officiate. Interment will be in Unity Cemetery in Warren County. Share memories and condolences with the family at www.smithfuneralhomewoodbury.net Smith Funeral Home (615)563-5337