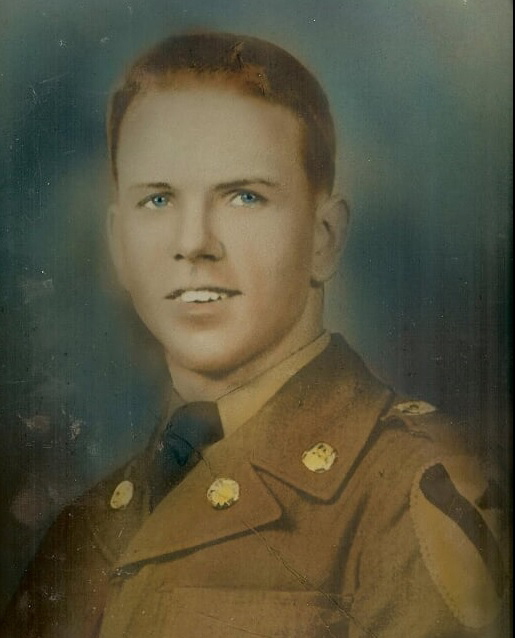 Alexander "Buddy" Luther Smith, Jr. 83, passed away December 19, 2015 in Virginia Beach. He was born December 11, 1932 in a small coal mining camp (Insull) in Harland County, Kentucky. He was the seventh child of twelve children born to the Reverend Alexander Luther Smith, Sr. and Myrtle Elizabeth Reed Smith. After eating "lots of bananas" to meet the Army's weight requirement, he hitched a ride on a coal truck and joined up, serving in the 1st Calvary Division. He fought in the Korean War Conflict in spite of his mother's many letters to the government trying to get him home because, after all, he was only 15. After being honorably discharged from the Army, he worked the DEW Line in Alaska and then for the space program in Lompoc, California and Beltsville, Maryland. He retired after 24 years as a Systems Analyst from the Fleet Combat Direction Systems Support Activity, Dam Neck.
He was a loving husband to his wife of 63 years, Joanne Willie (Paschal) and is survived by his children, David Luther Smith of Bellingham, Washington, Claudia Suzanne Henley (Jim) of Hockessin Delaware, Cynthia Keill (David) of Richmond, Virginia; four grandchildren, Everett Smith, Michael Henley (Amanda), Eric Henley (Shelby), and Mariah Alexandra Henley; one great-granddaughter, Hayley Lynn Henley, four sisters Marjorie Asher Grout of Knoxville, Tennessee, Joy Birch of Harrodsburg, Kentucky, Louise Kelly of Lexington, Kentucky, Gloria Haupt of Satsuma, Alabama and a brother David Smith of Straight Creek, Kentucky.
He is preceded in death by three sisters, Mary Sue Locke, Marilyn Cleoda Smith and a half-sister, Jennie Ruth Smith Jewell, four brothers, Brian E., Robert Bruce, Alfred E. and Beauford R. Smith and granddaughter, Evelyn Grace Smith.
He loved photography, making videos, cooking, carpentry, computers, electronics, tending his lawn, Irish music science. More than anything else, he loved being around his family and recording these moments with videos. He will be remembered for his sense of humor.
Visitation will be held at Smith Funeral Home on Saturday, December 26, 2015 from 10-1pm. Funeral services will follow in the Smith Funeral Home chapel. Tim Gentry will officiate. Interment will be in Riverside Cemetery. Share memories and condolences with the family at www.smithfuneralhomewoodbury.net Smith Funeral Home (615)563-5337