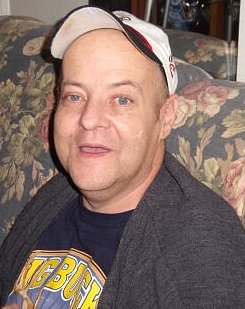 Mr. Jesse Lee Keel, 57, of McMinnville passed away on January 6, 2016. He was born on October 23, 1958 in El Paso, Texas. He was preceded in death by his parents, Malcolm Harold Keel, Sr. and Betty Sue Christopher Merritt; step-father, Rayburn Jim Merritt and a brother, James Merritt.
He is survived by his sister, Wanda (Larry) Smith of McMinnville; brother, Malcolm (Frances Stafford) Keel of Murfreesboro and many nieces and nephews and great nieces and nephews.
Jesse grew up and spent most of his life around Woodbury. He loved to be with his family. They liked to pick on and aggravate each other. He liked telling tall tales, laughing and having a good time. He enjoyed talking to family and friends on the phone. His dogs were his constant companions and he loved their company. He liked watching gameshows like the Price Is Right and Wheel of Fortune. One of his favorite places to eat was Joe's Place. When you would see him there he would tell one of those tales. He was a member of the Earlyville Church of Christ.
Visitation will be held at Smith Funeral Home on Thursday, January 7, 2016 from 2-6 pm. Funeral services will be on Friday, January 8, 2016 at 1 pm in the chapel of Smith Funeral Home. Interment will follow in Cherry Cemetery. Share memories and condolences on the guestbook page at www.smithfuneralhomewoodbury.net Smith Funeral Home (615)563-5337