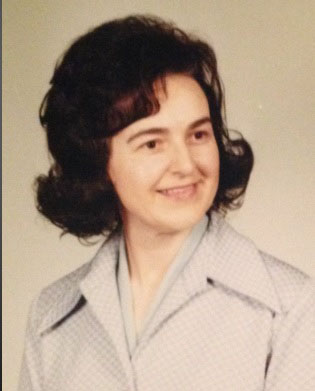 Mrs. Inez "Juanita" Smith Fowler, 80, of Leesburg, Florida passed away on May 24, 2015. She was born in Wise, Virginia on July 9, 1934. Her parents were the late Charles Smith and Alice Ward Smith. She was also preceded in death by her husband, Thurman Lee "Sam" Fowler; brothers, Charles Smith, Clifford Smith and Leroy Meade; sisters, Lora Aliane Franks and Ina Mae Harless.
She is survived by one brother, Rev. Lawrence F. Smith and a host of nieces and nephews. She considered her nieces and nephews like her own children.
Mrs. Fowler graduated Wise High School in the Class of 1953. She moved to Anderson, Indiana and lived until 1994. Mrs. Fowler worked as an accountant for General Motors-Delco Remy Division for many years while in Indiana. She then moved to Leesburg, Florida. While living in Leesburg she took up golfing, ballroom dancing, and pickle ball. She was a member of Protestant Church.
The family will receive friends at Smith Funeral Home on Saturday, August 1, 2015 from 1:30 pm until time of the service. Graveside services will be held at Riverside Cemetery on Saturday, August 1, 2015 at 2:30 pm. Share your memories and condolences at www.smithfuneralhomewoodbury.net on our guestbook. Smith Funeral Home, (615) 563-5337