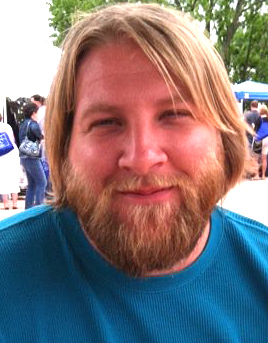 Mr. Christopher "Chris" James Matteson, 30, of Nashville passed away on August 3, 2015. He was born on August 10, 1984 in Middlebury, Vermont.
Chris is survived by his parents, Philip & Linda (Churchill) Matteson of Readyville; two brothers, Carl Matteson of Vermont and Tim & Kristin Matteson of Maine; niece, Bailey Matteson and several aunts, uncles, cousins and many friends from Nashville and all over the country.
Chris was the youngest of three boys in his family. He was active in sports of all kinds, basketball, baseball and football. He graduated from Fair Haven Union High School in Vermont. He loved to go camping with his family and friends. Chris enjoyed hanging out with friends and listening to music. He worked as a carpenter and was known to do excellent work.
The family will receive friends at Smith Funeral Home from 12:30-1:30 pm on Saturday, August 8, 2014. Memorial services will follow in the Smith Funeral Home chapel. Tim Gentry will officiate. In lieu of flowers memorial donations may be given to the American Diabetes Association or Tennessee Kidney Foundation by contacting Smith Funeral Home. Share your memories and condolences on the guestbook at www.smithfuneralhomewoodbury.net Smith Funeral Home, (615)563-5337