Ben A. Ready
Tuesday, March 17, 2015 9:13 am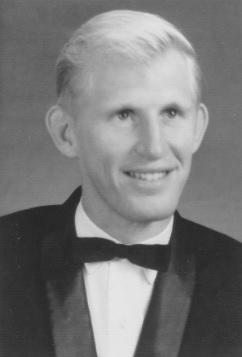 Ben A. Ready
Mr. Ben A. Ready, 73, of Readyville passed away on March 16, 2015. He was born in Woodbury, TN on January 12, 1942. His parents were the late Thomas E. "Poss" Ready, Sr. and Irene (Arnold) Ready.
He is survived by two brothers, Robert & Susan Ready of Readyville and Thomas & Edith Ready of Blountville, TN; a nephew, William Ready of Knoxville; a niece, Cynthia Meese of Knoxville and two great nieces.
Mr. Ready was a native of Cannon County. He graduated from Blountville High School. He continued his education at David Lipscomb University and East Tennessee State earning a degree in Mathmatics. Mr. Ready was a veteran of the U.S. Army during the Vietnam War. He was a retired employee of the V. A. Hospital in Murfreesboro with about 25 years service. When he wasn't working he liked to work puzzles and read. One of his favorite things to do was ride the back roads of Cannon County. He liked being out in nature, watching the birds and wildlife.
Visitation will be held at Smith Funeral Home on Wednesday, March 18, 2015 from 11-1 pm. Graveside services will follow at Riverside Cemetery. Tim Gentry will officiate. In lieu of flowers the family requests donations to the Cannon County Rescue Squad. Memories and condolences may be shared on the guestbook page of www.smithfuneralhomewoodbury.net; Smith Funeral Home, (615)563-5337